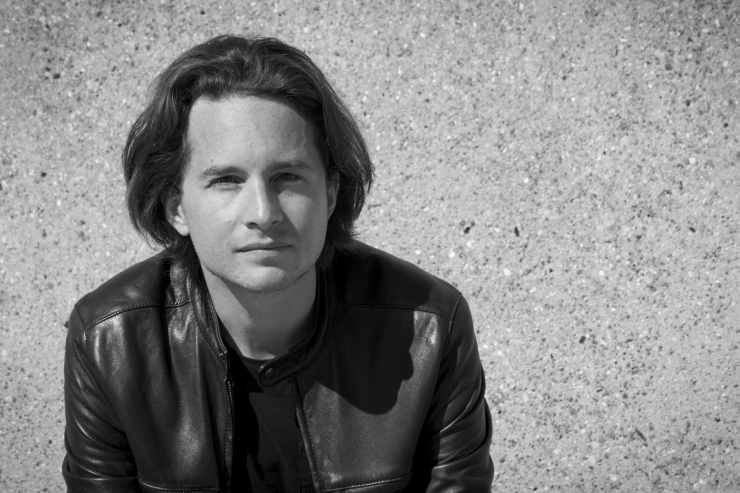 As a composer interested in many domains, Charles David Wajnberg (born in 1980) first studied sciences at the Paris VI University. In 2003, he was research assistant at the Ecole Normale Supérieure and received a scholarship from the Ministry of Foreign Affairs to study philosophy of science at the University of Munich.
Along with research and teaching, he studied the music of singular composers such as Morton Feldman, Steve Reich, Gérard Grisey, Pascal Dusapin and Gérard Pesson, through which he aims different possibilities to free his own music from language and dramaturgy.
In 2007, he followed the Pascal Dusapin lectures at the College de France and wrote Prima for flute, which was premiered the year after by a concert of l'Ensemble l'Itinéraire. Since then, his music explores reticular forms without narration, where the textures and timbres are combined near to the edge of repetition.
In 2013 and 2014 he studied with Philippe Manoury. He was selected for the Synthetis workshop in Warsaw and studied with Alessandro Solbiati and Zygmunt Krauze. In 2014, his first string quartet Plasma has been premièred by the Stanislas Quartet and Lithium, for large ensemble, has been premièred at the Festival Musica in Strasbourg.
As a finalist of the Milan Expo 2015 competition, his composition Fading, for six musicians, has been premièred by the Sentieri Selvaggi Ensemble.